12 Cooper & Scully Attorneys Selected to 2020 Texas Super Lawyers List
Texas - Cooper & Scully is pleased to congratulate its 12 attorneys selected for inclusion in Texas Super Lawyers® 2020 by Thomson Reuters. The list will be published in the October 2020 issue of Texas Monthly.
The list includes:
Nisha Byers
Jackie Cooper
R. Brent Cooper
Diana Faust
J. Kevin Oncken
Doug Rees
Michelle Robberson
John Scully
Fred Shuchart
Cory Sutker
Rob Witmeyer
Gordon K. Wright
The magazine went through a highly selective process in identifying attorneys for inclusion. Approximately 55,000 ballots were sent to attorneys across the state, who were asked to nominate the best attorneys whom they have personally observed in action. Attorneys could nominate others from their firm but only if they nominated an equal or greater number from other firms. Each vote carried a point total, with votes from outside a candidate's firm being weighted more than those from inside the firm.
Nominees were grouped into more than 60 practice areas and attorneys receiving the highest point totals in each practice area were invited to serve on the blue ribbon panel, where they reviewed and scored nominees from their practice area. At the same time, the magazine conducted research to identify attorneys not named in the statewide survey. All nominees were verified for being active and in good standing with the State Bar of Texas.
Finally, candidates were divided according to firm size and geographic location, and top candidates from each group were named Super Lawyers. The list reflects just the top five percent of attorneys in Texas.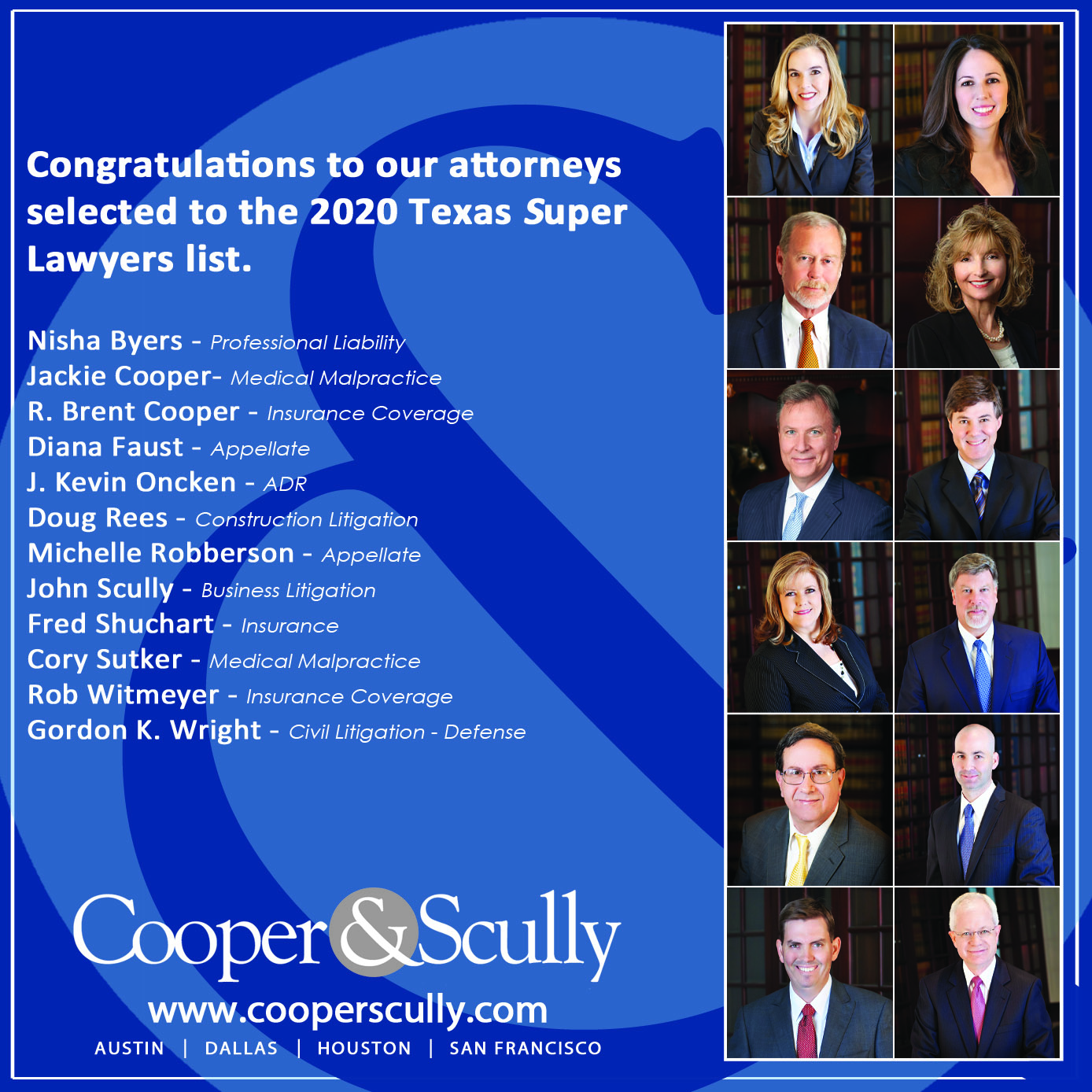 Back