Brent Cooper and John Scully Named 2016 "Best Lawyers in Dallas" by D Magazine
April 29, 2016
Dallas – Cooper and Scully, P.C. would like to congratulate our attorneys, John Scully and Brent Cooper, who were selected for inclusion in D Magazine's "Best Lawyers in Dallas 2016." The complete list will be featured in the May issue of the D Magazine publication.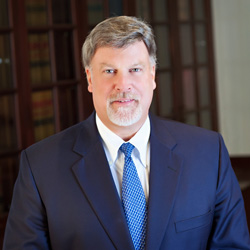 Inclusion in D Magazine's "Best Lawyers in Dallas" list is based on an extenisive peer review procees. The publication asks lawyers with a Texas Bar license to nominate 2 lawyers from outside of their firm and one within their own firm (self-nominations are not counted). Lawyers are asked to base their decisions on one question: "Which Dallas lawyers, of those whose work you have witnessed firsthand, would you rank among the current best? Nominations are tallied and sent to a panel of eminent lawyers to evaluate.
Cooper & Scully. P.C. is a premier litigation firm that handles trials, appeals and arbitrations, delivering top-notch litigation services in matters throughout the country from our offices in Dallas, Houston and San Francisco.
Back