Julie A. Shehane

Shareholder

julie.shehane@cooperscully.com

214.712.9546

900 Jackson, Suite 100, Dallas, TX 75202
Julie is a shareholder in Cooper & Scully's Dallas office. She focuses her practice in the areas of insurance law and civil defense litigation. She provides specialized representation through trial in cases involving bad faith, personal injury, products liability, premises liability, uninsured/underinsured motorist actions, and construction defects. Julie has successfully defended trucking companies, alcoholic beverage providers, product manufacturers, and other large corporations facing multi-million dollar lawsuits, and has represented insurance companies in countless bad faith and declaratory judgment actions. She also prosecutes subrogation actions and regularly handles defense and indemnity tenders on behalf of her clients. In addition to her extensive litigation experience, Julie also analyzes insurance coverage, drafts opinions involving a multitude of issues and jurisdictions, and teaches insurance coverage to both adjusters and attorneys on a variety of different policies and ISO forms.
Julie understands the importance of responsiveness, commitment, and competency to her clients when they entrust her with their legal matters. She is an avid believer that the practice of law is a service oriented industry, and strives to provide her clients with outstanding legal representation that is personal and budget conscious.
Julie was born and raised in Arlington, Texas and moved back to Arlington to be closer to her family after she completed her undergraduate and juris doctor degrees. She and her husband have two children, Noah and Isabella. In her spare time, Julie enjoys spending time with her family and friends, playing the guitar, and native gardening aimed at the conservation of monarch butterflies and other endangered pollinators.
Admitted
Texas, 2005
U.S. Court of Appeals, 5th Circuit
U.S. District Court for the District of New Mexico
U.S. District Court for the Northern District of Texas
U.S. District Court for the Eastern District of Texas
U.S. District Court for the Southern District of Texas
U.S. District Court for the Western District of Texas

Education
J.D., Texas Wesleyan University School of Law, 2003
B.A., University of Texas at Austin, 1999
Texas Super Lawyers® Rising Stars® list, Thomson Reuters Legal (2014 - 2018)
Law Review 2001-2003
National Order of the Barristers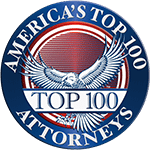 Dallas Bar Association
Dallas Association of Young Lawyers
Tarrant County Bar Association
National Association of Women in Construction (NAWIC)
"Number of Occurrences" and "COVID-19 and Business Interruption Insurance: What You Need to Know," 28th Annual Insurance Symposium, April 9, 2021
"Property Insurance Coverage Issues Associated with COVID-19," 27th Annual Insurance Symposium, October 29, 2020
"Rideshares & Personal Auto Policies," 26th Annual Insurance Symposium, April 2019
"Chapter 151 - Issues Encountered," 14th Annual Construction Symposium, January 2019
"GAIC v. Hamel – Requirement of Trial: A Panel Discussion," 13th Annual Construction Symposium, January 2018
"The Right to Independent Counsel in Texas and California," 24th Annual Insurance Symposium, April 2017

"Chapter 151 – Revisiting the Texas Anti-Indemnity Act," 12th Annual Construction Symposium, January 2017

"Triggering the Duty to Defend Additional Insureds," 23rd Annual Insurance Symposium, April 2016

"The Right to Independent Counsel: Conflicts of Interest, Multiple Insureds, Mutiple Claims and More," 22nd Annual Insurance Symposium, March 2015

"ISO's Additional Insured Endorsement, the Effect of Recent Anti-Indemnity Statutes in Different Jurisdictions, Impact of Indemnification Agreements, and the Latest Wave of Claims on Indemnification," 2nd National Forum on Construction Claims & Litigation, American Conference Institute, New York, New York, February 2015

"Workers' Compensation Liens," Complex Lien Resolution in Personal Injury Settlements, National Business Institute, December 2013
Mid-Continent Cas. Co. v. McCollum Custom Homes, Inc., 461 F. Supp. 3d 516 (S.D. Tex. 2020).
Employers Mut. Cas. Co. v. Amerisure Ins. Co., No. 4:18-CV-330, 2019 WL 3717634 (E.D. Tex. Aug. 7, 2019).
Vasquez as Next Friend of Vasquez v. Western General Auto. Ins. Co., No. H-18-1399, 2019 WL 3238462 (S.D. Tex. July 15, 2019).
John Wyatt Co., Ltd. v. Mid-Continent Cas. Co., No. 1:15-CV-201, 2018 WL 8622334 (S.D. Tex. Oct. 4, 2018).
Oliver Communications Group, Inc. v. Schneider Electric Buildings Americas, Inc., No. 07-17-00396-CV, 2018 WL 5782889 (Tex. App. – Amarillo Nov. 2, 2018).
Lend Lease (US) Construction, Inc. v. Amerisure Mutual Ins. Co, No. 4:13-03552 (June 16, 2015).
The Woodlands Mall Assoc., LLC. v. Republic Lloyds, Cause No. 19-05-06530, 284th Judicial District Court of Montgomery County, Texas, August 21, 2019.